A haven for birders, Lake Naivasha lies at the highest point of the Great Rift Valley. More than 400 species of birds have been spotted here, including African fish eagles, jacanas, white-fronted bee-eaters, and several species of kingfishers.
One of the best ways to view the wildlife is by boat. Hippos slosh in the water, and giraffes, zebras, buffaloes, and eland graze around the edges of the lake. Keep a lookout for colobus monkeys in the canopies, too.
Near Lake Naivasha, the Crater Lake Game Sanctuary features a wildlife-rich nature trail.
Just south of Lake Naivasha, the relatively affordable Hell's Gate National Park protects a wide variety of wildlife and offers excellent climbing opportunities, with two extinct volcanoes and the red cliffs of Hell's Gate Gorge.
On the southern shore of Lake Naivasha, you can pop in for a cup of tea at the Elsamere Conservation Centre, the former home of the late Joy Adamson, author of Born Free, and her husband George.
Note that Lake Naivasha has been known to shrink considerably in times of extreme drought, and a flourishing floriculture industry in the area is also impacting water levels and quality. But the lake is typically lush and full of life.
Visit the iconic Masai village
Arguably the most iconic tribal group in all of Africa, Maasai, who populate vast areas of Southern areas of Kenya are the dominant ethnic group surrounding the Masai Mara.
This one hour visit to a Maasai village is a chance to interact with the Maasai and get a glimpse into their culture, unique way of life and see first hand some of their customs and practices.
The Maasai village visit is typically an excursion included into a longer multi day Masai Mara safari tour, and couple of hours are set apart for this brief interactive visit to the village, which usually happens to be on the fringes of the main Mara game reserve boundaries.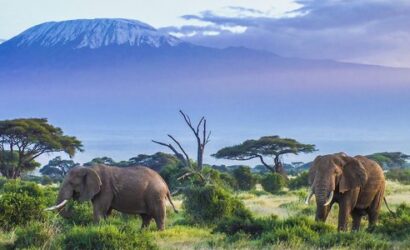 Available through out the year:
Jan
Feb
Mar
Apr
May
Jun
Jul
Aug
Sep
Oct
Nov
Dec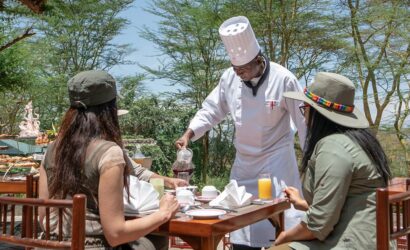 Available through out the year:
Jan
Feb
Mar
Apr
May
Jun
Jul
Aug
Sep
Oct
Nov
Dec
Wildlife safari
There's nothing more famous about Kenya than going on a safari to one of the many national parks or reserves located throughout the country.
The most famous wildlife viewing sanctuaries include Maasai Mara, Amboseli, Lake Nakuru, and Tsavo East.
For many, the goal is to catch a glimpse of the African Big 5, which includes lions, leopards, elephants, buffalo, and rhino.
The smaller ones are better visible using magnifying devices. A monocular like the Scout TK will do for a good 200 yards visibility.
Safaris can be on the expensive side, but going on a safari and observing African animals in their natural habitat is a once-in-a-lifetime experience.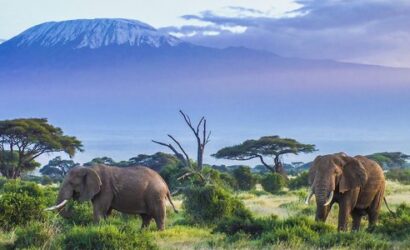 Available through out the year:
Jan
Feb
Mar
Apr
May
Jun
Jul
Aug
Sep
Oct
Nov
Dec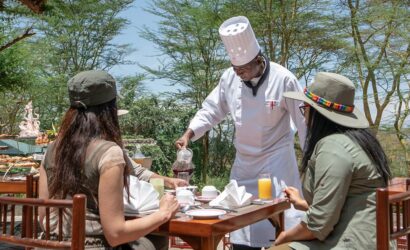 Available through out the year:
Jan
Feb
Mar
Apr
May
Jun
Jul
Aug
Sep
Oct
Nov
Dec
Witness the great wildebeest migration
The Maasai Mara game reserve in Kenya and the Serengeti in Tanzania share the annual Wildebeest migration.
The captivating event is one of the few natural land migrations that remains intact in the world today.
Every year, 1.5 million wildebeests and zebra migrate overland in search of food and water.
The event takes place between July and August, depending on the rainy season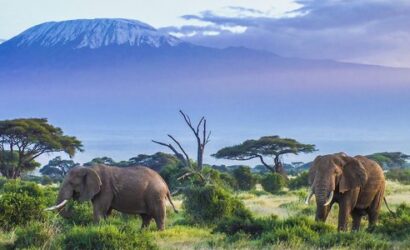 Available through out the year:
Jan
Feb
Mar
Apr
May
Jun
Jul
Aug
Sep
Oct
Nov
Dec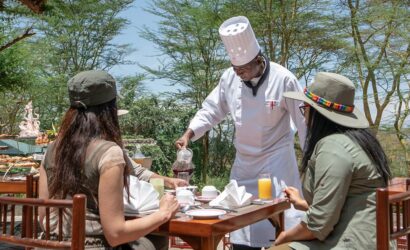 Available through out the year:
Jan
Feb
Mar
Apr
May
Jun
Jul
Aug
Sep
Oct
Nov
Dec