Kenya's largest park, Tsavo, is sliced in two: Tsavo West and Tsavo East. Together these parks comprise four percent of the country's total area and encompass rivers, waterfalls, savannah, volcanic hills, a massive lava-rock plateau, and an impressive diversity of wildlife.
Midway between Nairobi and Mombasa, Tsavo East is famous for photo-worthy sightings of large elephant herds rolling and bathing in red dust. The palm-fringed Galana River twists through the park, providing excellent game viewing and a lush counterpoint to the arid plains.
Other highlights here include the Yatta Plateau, the world's longest lava flow; Mudanda Rock; and the Lugard Falls, which spill into rapids and crocodile-filled pools.
Tsavo West is wetter and topographically more varied, with some of the most beautiful scenery in the northern reaches of the park. Highlights here are Mzima Springs, a series of natural springs with large populations of hippos and crocodiles; Chaimu Crater, a great spot for seeing birds of prey; and Ngulia Rhino Sanctuary.
Wildlife is not as easy to see in Tsavo West because of the denser vegetation, but the beautiful scenery more than compensates.
Chill out at the Kenyan beaches
The East African Indian Ocean coast is one of the best in the world to take it easy and enjoy a beach holiday.
Along with pristine stretches of white sand and swaying palms, the laid-back attitude and friendly Kenyans along the coast add to the serenity.
To check out the Kenyan coast, you might visit areas around Mombasa, Diani, Malindi, or Kilifi.
Cultural Travel on the Island of Lamu
Just off the coast of Kenya is a small cultural island called Lamu.
Throughout hundreds of previous years, the island has been shaped by local Bantu African tribes, Arab traders, and Portuguese explorers.
The mix of cultures has created a fascinating history and a unique Swahili people and culture. Lamu includes one of the oldest inhabited cities in Kenya.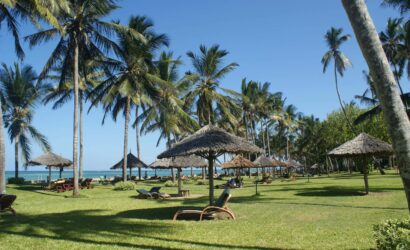 Available through out the year:
Jan
Feb
Mar
Apr
May
Jun
Jul
Aug
Sep
Oct
Nov
Dec
Explore Nairobi
There's no denying that Nairobi doesn't always get the best reputation.
Sure, there is crime within the city, but visiting Nairobi will be a rewarding experience if you take the necessary precautions.
Nairobi is the largest city in Kenya and offers a mixed bag of historical museums, African tribal exhibitions, Kenyan street food, local markets, modern shopping malls, international and domestic restaurants, and even the Nairobi wildlife park on the outskirts of town.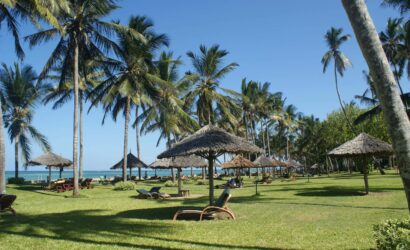 Available through out the year:
Jan
Feb
Mar
Apr
May
Jun
Jul
Aug
Sep
Oct
Nov
Dec
Sample out kenyan cuisines
Food tastes much better when you eat it with your hands," declares Nairobi-based food blogger Kaluhi Adagala, using her fingers to tease some freshly baked tilapia off the bone. "It's like a hands-on, intimate relationship between you and the food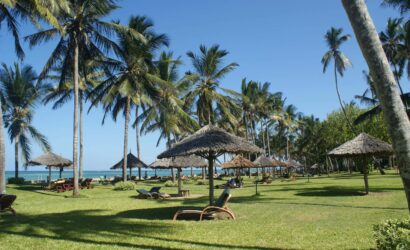 Available through out the year:
Jan
Feb
Mar
Apr
May
Jun
Jul
Aug
Sep
Oct
Nov
Dec
Wildlife safari
There's nothing more famous about Kenya than going on a safari to one of the many national parks or reserves located throughout the country.
The most famous wildlife viewing sanctuaries include Maasai Mara, Amboseli, Lake Nakuru, and Tsavo East.
For many, the goal is to catch a glimpse of the African Big 5, which includes lions, leopards, elephants, buffalo, and rhino.
The smaller ones are better visible using magnifying devices. A monocular like the Scout TK will do for a good 200 yards visibility.
Safaris can be on the expensive side, but going on a safari and observing African animals in their natural habitat is a once-in-a-lifetime experience.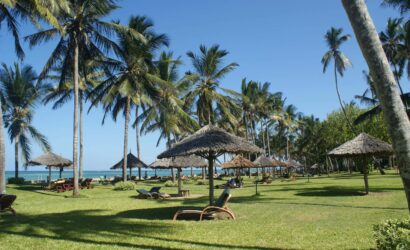 Available through out the year:
Jan
Feb
Mar
Apr
May
Jun
Jul
Aug
Sep
Oct
Nov
Dec
Other Trips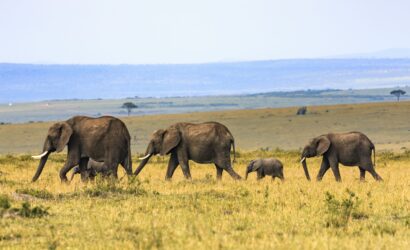 Available through out the year:
Jan
Feb
Mar
Apr
May
Jun
Jul
Aug
Sep
Oct
Nov
Dec